Mission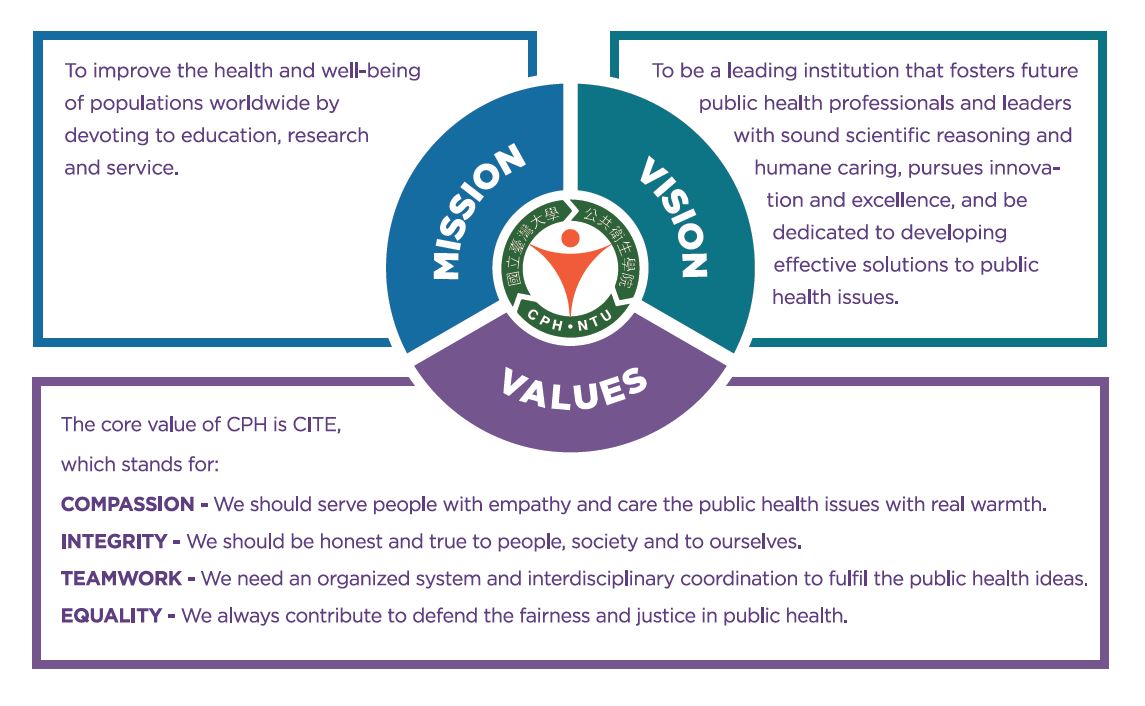 Goals:

•Goals for Education

To expand NTUCPH educational program to meet the comprehensive need of global society.

To enhance the enrollment of a well-qualified and diverse undergraduate student body.

To promote public health education university-wide.

To enhance the diversity of graduate students.

•Goals for Research

To create an environment that foster faculty's interaction and cross-disciplinary collaboration.

To promote preventive or interventional research that can lead to change of policy or practice.

To establish a comprehensive partnership with public health systems and targeted community to design and conduct relevant, collaborative research.

To increase international collaboration in global health issues.

•Goals for Service and Practice

To strengthen the community engagement.

To enhance the social impact of public health research.

To partner with both government and non-government sectors to benefit mutually.

•Goals for Fiscal Resources

To increase the proportion of non-government budget.

To expand space for the development of NTUCPH.