最新公告
2018/11/12
GBD Workshop held by Institute Health Metric and Evaluation (IHME) Washington University
On October 30th, invited by College of Public Health , Professor Mohsen Naghavi, Professor of Health Metrics and Evaluation and Meghan Mooney, Assistant Director of Engagement from Institute Health Metric and Evaluation (IHME), Washington University, Seattle USA held a workshop of Global Burden of Diseases (GBD).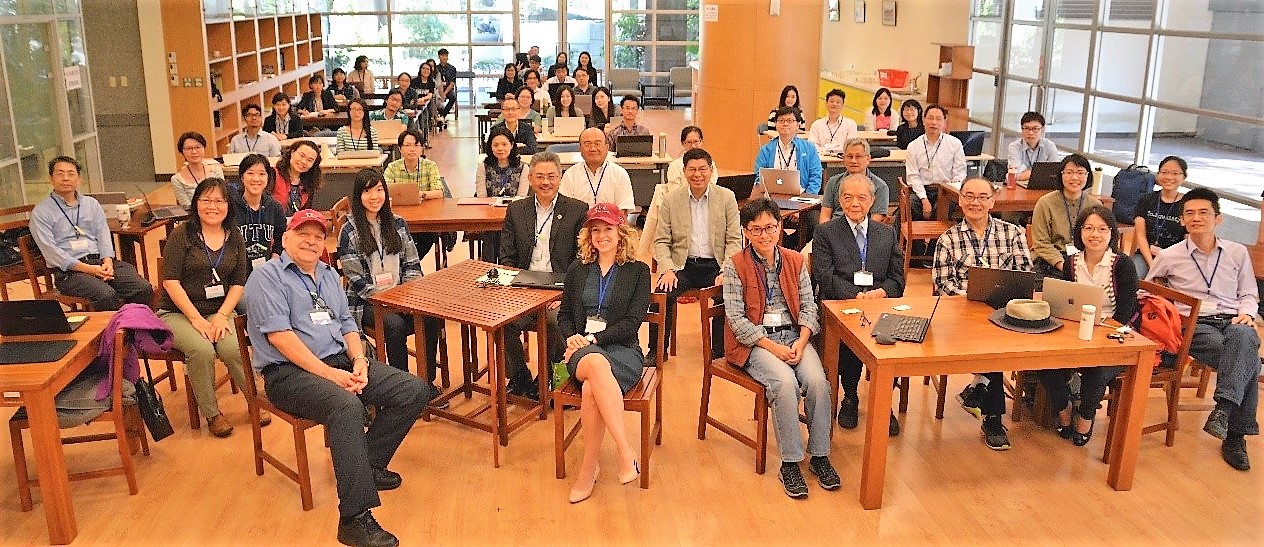 GDB workshop in Global Lounge, College of Public Health on October 30th
IHME was founded in 2007 and since 2012 has been publishing GDB studies in the international medical journal The Lancet, covering 300+ diseases, 80+ risk factors and covering 195 countries from 1990 to the present. Those studies have become critically important for health policy making.
Director Mooney began with the IHME principles of estimation. IHME is aimed to provide accurate statistics using consistent estimate practices. However, she mentioned, when there is no reliable or available data, the estimates should not be left blank as people tend to neglect diseases with no record to look up.
Researchers have always tried to incorporate not only the latest data but also the methodology of epidemiological studies. Hence, different GBD results can't be compared just as "people can't step into the same river twice".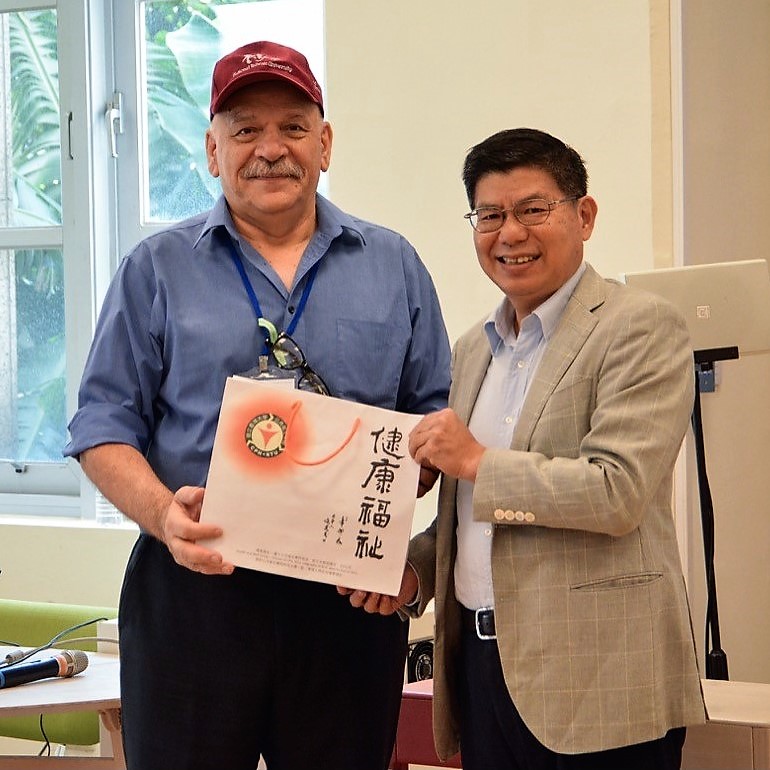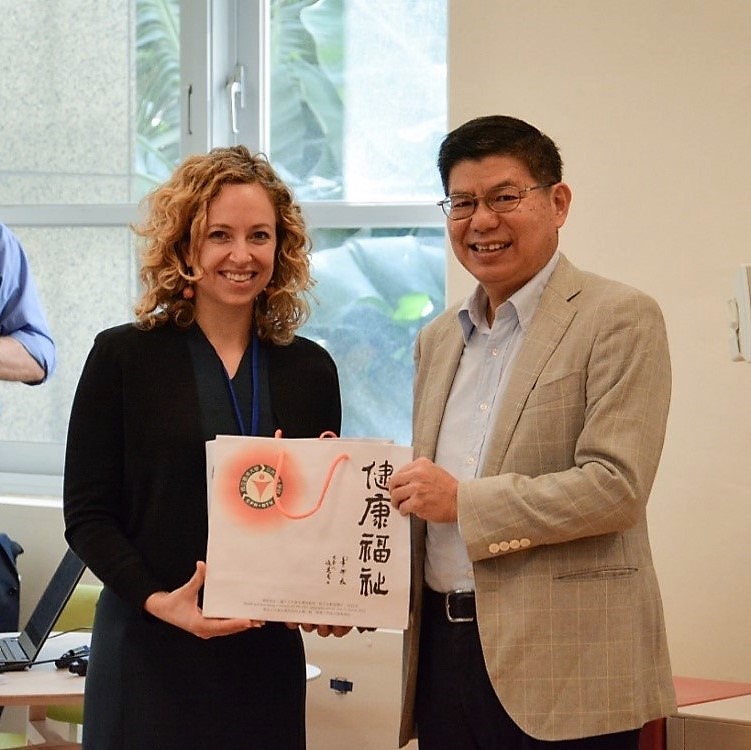 Opening remarks and presentation of souvenirs from Chang-Chuan Chan, Dean of College of Public Health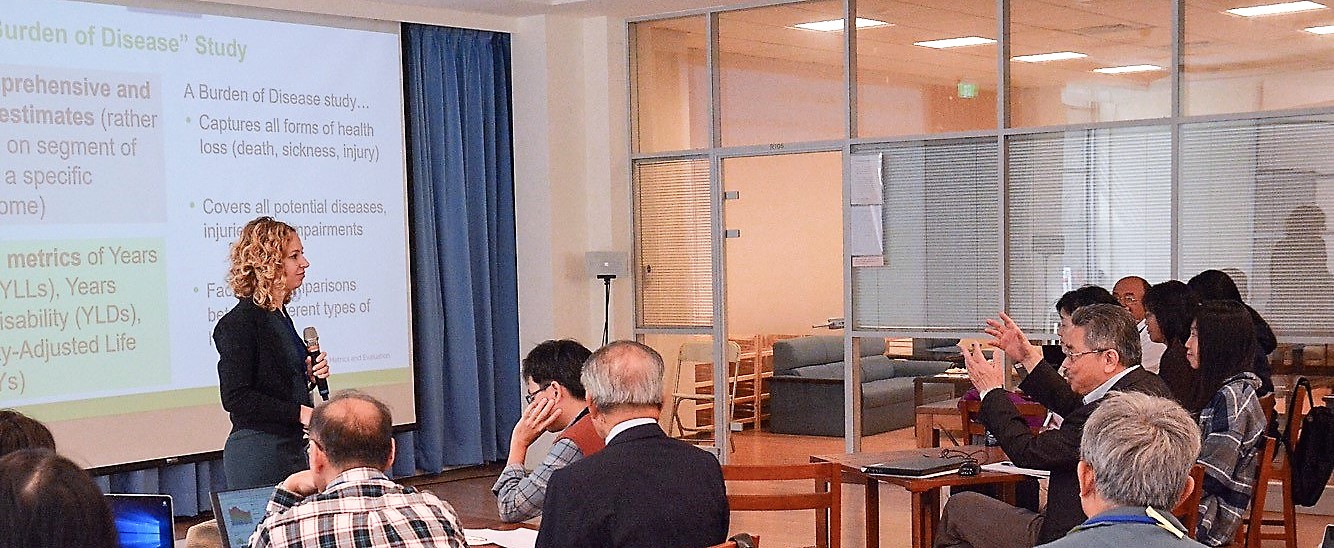 Interactions between Director Meghan Mooney and Professor Wei-J Chen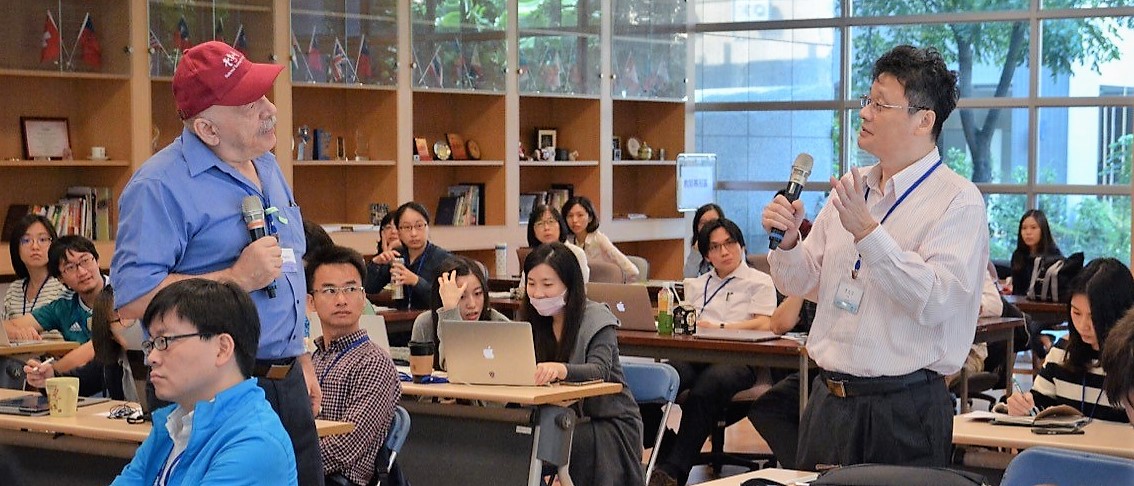 Interaction between Mohsen Naghavi (left) and Professor Wen-Chung Lee (right)
Professor Naghavi introduced the four categories of GBD studies, which are all-cause mortality, cause-specific mortality, non-fatal burden of disease and risk factors. He mentioned 40% of the data from Taiwan is of no use to IHME in terms of the data quality (i.e. garbage code), which has turned into the biggest issue that Taiwan needs to address.
In the afternoon session, Director Mooney demonstrated the visual software (https://vizhub.healthdata.org/gbd-compare/) IHME Viz Hub has been developed for professionals and scholars to access and to compare GBD data of different countries. Attendees were divided into groups and learned how to use the software.
IHME conducts various projects including local burden of disease, disease expenditure, using GBD to monitor Sustainable Development Goals (SDG) and future health scenarios. Director Mooney would like to welcome more researchers from Taiwan to join IHME via this link http://www.healthdata.org/chtf/affiliate-inquiry-form.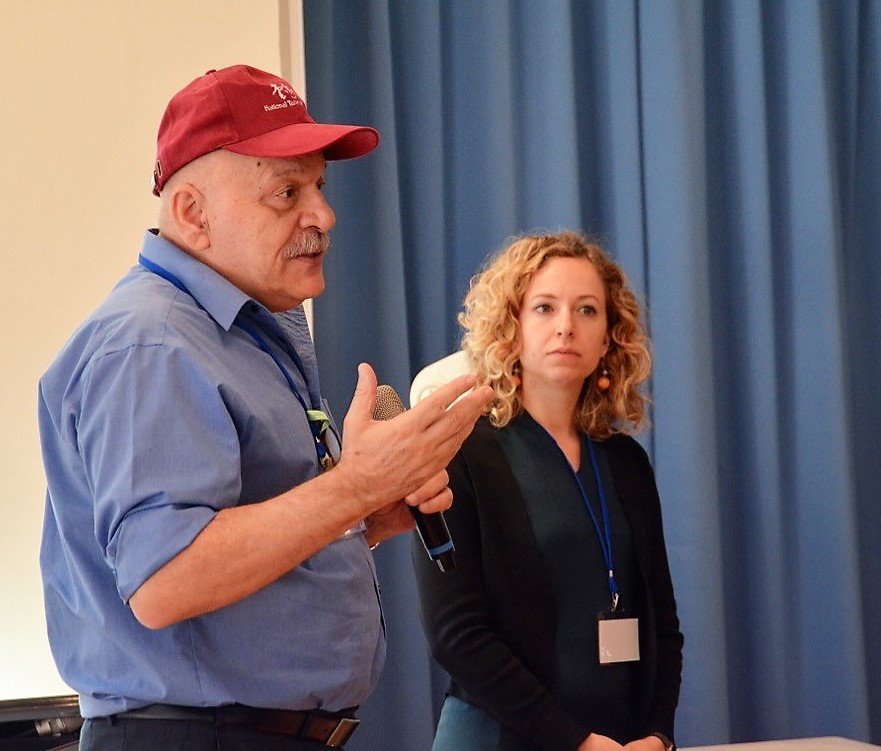 Lecture of Professor Mohsen Naghavi (left) and Director Meghan Mooney (right)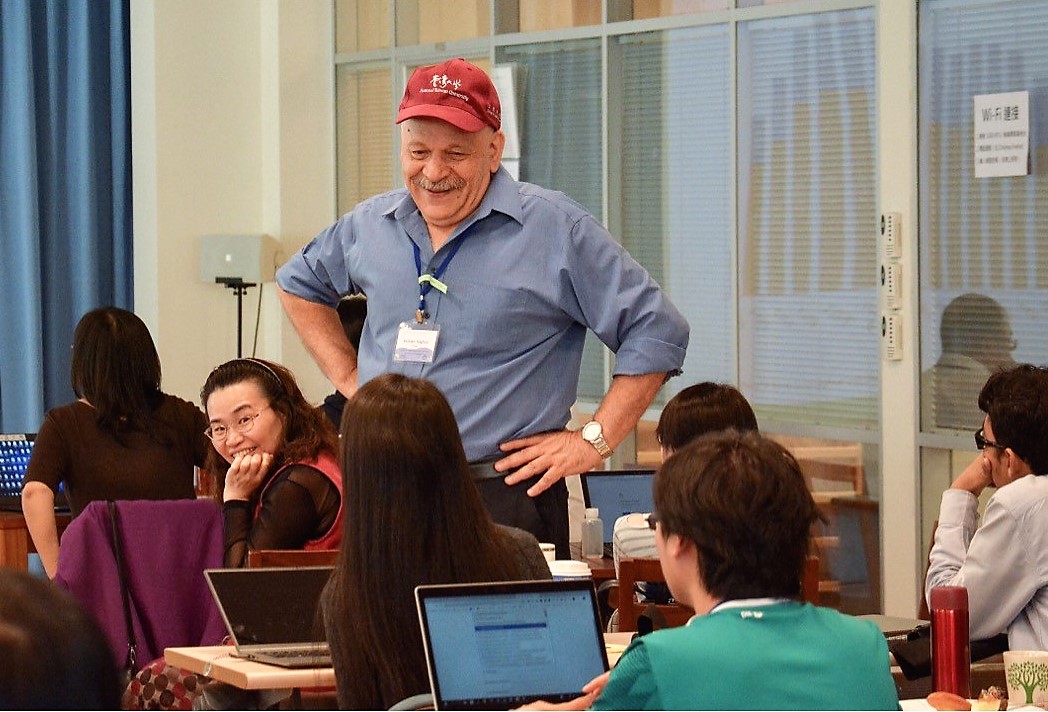 Interactions between Professor Mohsen Naghavi and students